About Paul Scolardi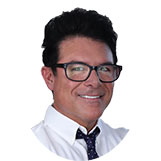 Website: www.swingtrades.com
Twitter: @super_trades
Instagram: PaulScolardi 
Paul Scolardi is the CEO of Super Trades LLC. He spent 16 years in corporate finance and was a certified public accountant and chief financial officer. He has been a stock investor and trader for over 23 years and is a self-made multi-millionaire from it. In 2013, he left the corporate world to manage his own money and teach others. 
It wasn't long before Scolardi (Twitter handle @super_trades) began to gain attention for his trading. TheStreet named him one of The Top 10 Traders To Follow on Twitter.   
Bearing a strong resemblance to Clark Kent, Scolardi's students and followers often refer to him as the "super man" of stocks. He has verified over $5,300,000 in personal net trading gains in 2020 and as of February 15, 2021 is up another $4,000,000 already in 2021 between realized and unrealized gains.   
As an educator, Scolardi has taught thousands of students in over 25 countries. He teaches a strategy composed from his successes as well as his failures over decades of trading.
Scolardi is not a day trader. His strategy, known as swing trading or short-term investing, can be perfect for those with demanding jobs and/or can't be glued to computer screens all day. Having spent many years in the corporate world, Scolardi knows the rigors of high-pressure jobs, and this influenced his trading strategy. 
Scolardi did not grow up with money. He put himself through college and worked long hours in his corporate finance years before investing his own money into full-time teaching, and grew so popular that many wanted to learn his strategy.  
Although now a multi-millionaire, Scolardi failed big many times in his years learning the market (including making his first million only to lose it in the following months), which fueled him to create his strategy from his strengths and his weaknesses. He wanted to teach so new traders could avoid the devastating pitfalls he experienced, and become disciplined traders from the start. 
Scolardi does not manage other people's money — he manages his own money and educates others to learn his strategy. 
Forbes – "Superman Of Stocks Paul Scolardi Wants To Help You Get Super Rich" – https://www.forbes.com/sites/mnewlands/2015/10/20/superman-of-stocks-paul-scolardi-wants-to-help-you-get-super-rich/?sh=42f33b121618
Bro Bible – "Man Quits Boring Job As An Accountant To Become 'Stock Trader Superman,' Earning Over A Million Dollars THIS YEAR"
" https://brobible.com/life/article/stock-trading-superman/
Business Insider – "A self-made millionaire says these are the 4 things you should do once you achieve success" – https://www.businessinsider.com/millionaire-explains-what-to-do-after-you-become-successful-2015-8
Huffington Post – "Success Advice From Wall Street's Super Man" http://www.huffingtonpost.com/richard-lorenzen/success-advice-from-wall-_b_5902362.html
TheStreet.com – "Top Ten Traders To Follow On Twitter" – https://www.thestreet.com/opinion/top-10-traders-to-follow-on-twitter-11904254
"Top 25 Traders To Follow On Twitter" – http://www.optionstradingiq.com/top-25-traders-on-twitter-2014-edition/